Light Blue with White Loops, Handwoven 16" Pillow with Insert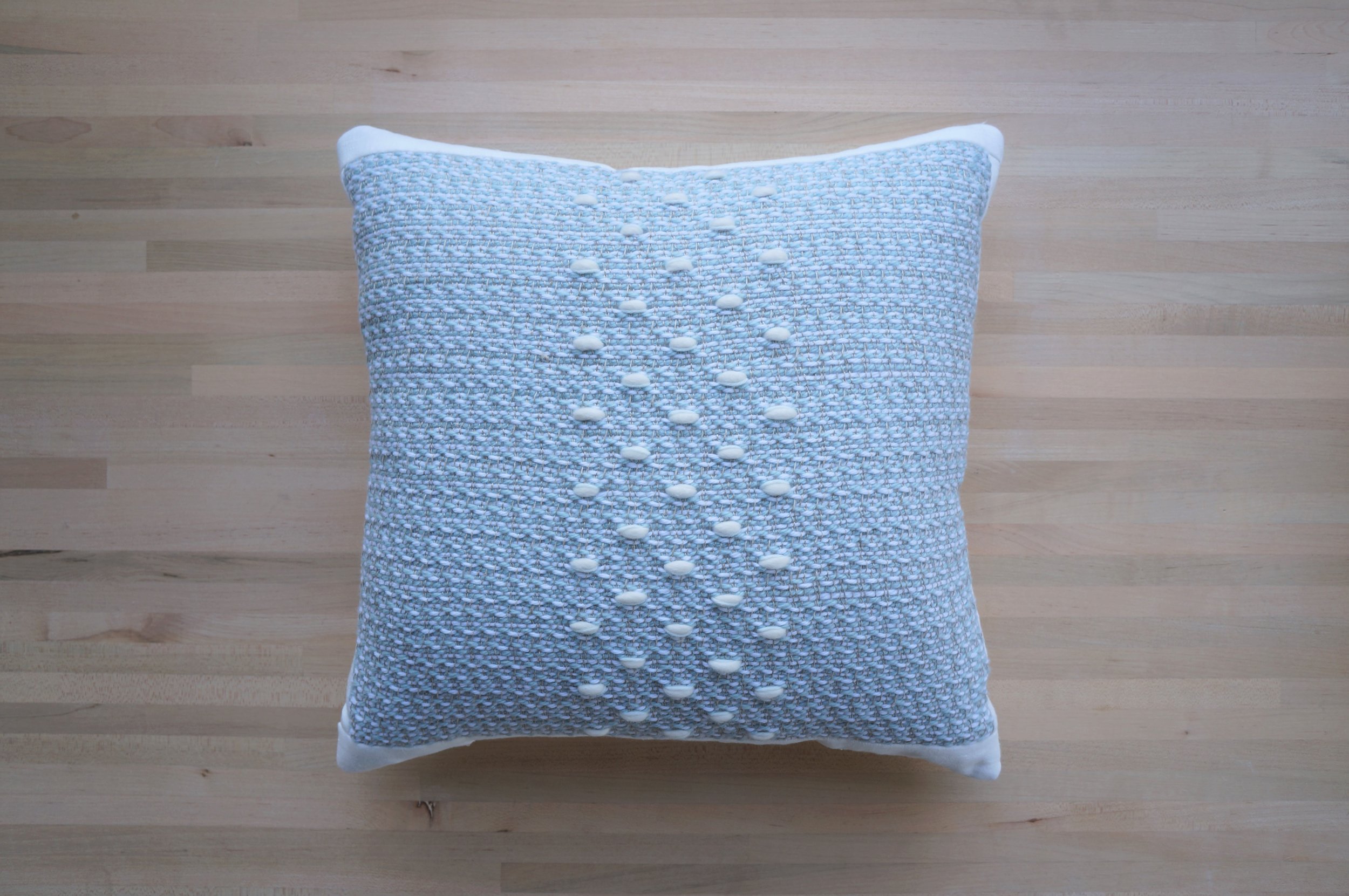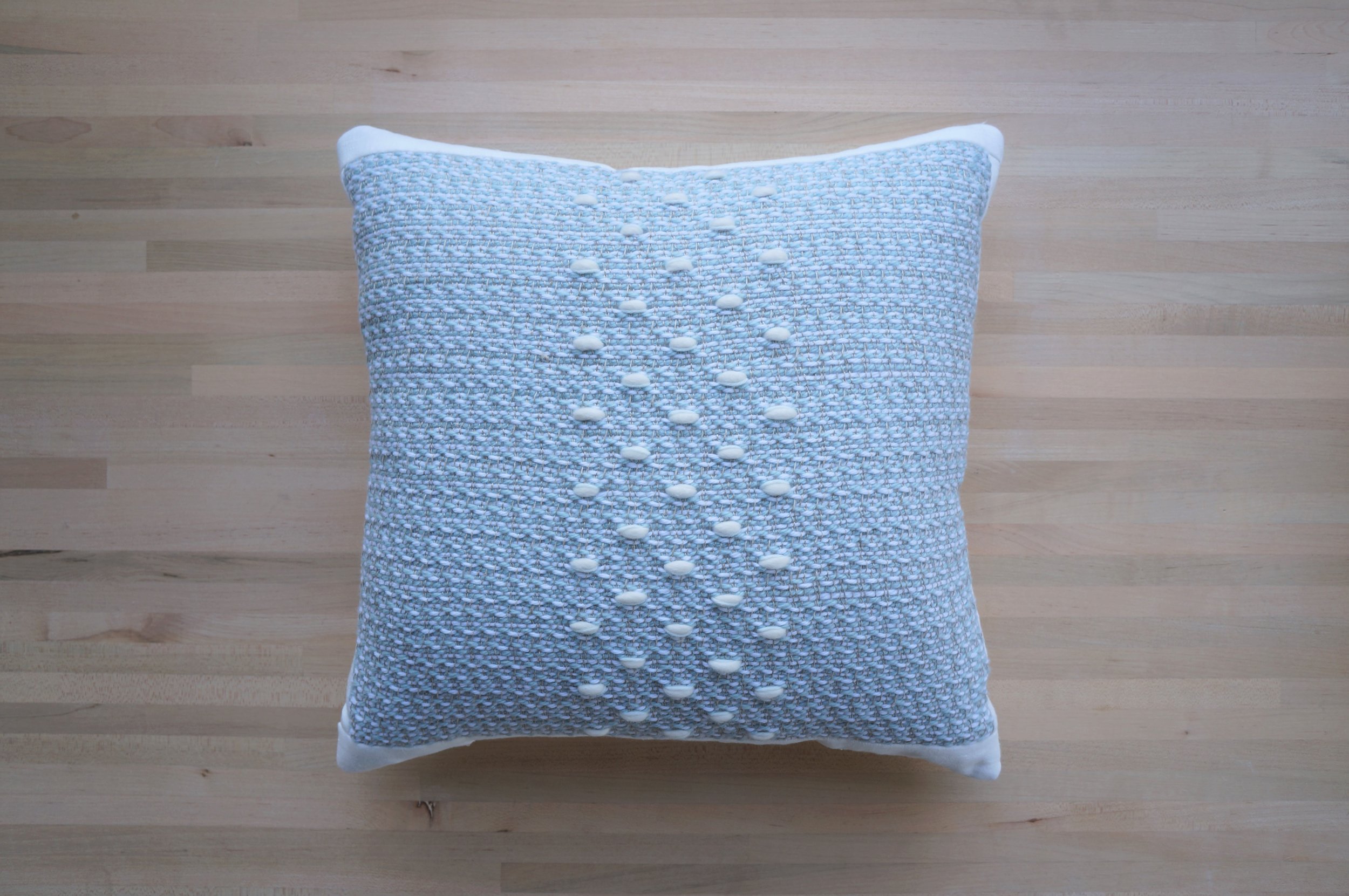 Light Blue with White Loops, Handwoven 16" Pillow with Insert
Handwoven Pillow front with crisp white linen back.
Size: 16' x 16' (sizes are approximate)
Hypoallergenic Faux Down Insert is included.
This beautifully woven 16" x 16" pillow has a light blue and white background with rows of white loops for added texture and interest. The handwoven piece is framed in a white linen border. The pillow is backed in the same crisp white linen that is used as a border on the front. Each pillow includes a small wood Yellow Bird Textile Co. tag handsewn on the linen back.
This pillow includes a made in America, hypoallergenic faux down pillow insert. We wanted to make sure even those who may be sensitive or allergic to traditional down inserts can enjoy our product. Although it is faux down, it feels very much like the real thing and a great 'karate chopped' look can still be achieved.
Because of the nature of handmade items- sizes are approximate.
Pillow cover is not removeable. We recommend spot cleaning only.